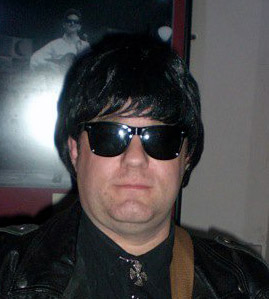 Last Sunday, the 7th of November, I joined the Dave Stark Five on stage at the Castle, Finchley Road, to do a small Roy Orbison tribute. I sung Oh, Pretty Woman, Only The Lonely, In Dreams and You Got It to a very warm and appreciative audience. There were some other great acts there that night including Mark Windows doing a great Mick Jagger and T-Rex act.
I shall hopefully be joining them again on the 5th of December to do some more Big O songs. It's a wonderful night, a great venue, great band and lovely atmosphere. And, quite amazingly, it's free and kids are welcome too!
Here's some videos of my performance for you to have a look at.
If you'd like to become a fan of my Roy Orbison tribute act, head over to Reverb Nation and join up!