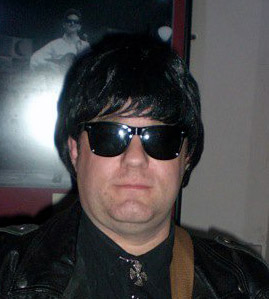 Well, today's the day. I'm going to be doing my second official Roy Orbison tribute once again at the Castle, Finchley Road. I'm very excited and I'm hoping there will be many Big O fans there.
If you want details, click on the link below which will take you to the website with all the info. If you are a musician too, bring your instrument and sit in on the jam session between sets.
I'm going to be singing Oh, Pretty Woman, Only The Lonely, In Dreams and You Got It with the possible addition of Crying. Dave Stark's band, the Dave Stark Five, were excellent last time around and will be just as superb this time.
Thanks for your support up to this point and I hope to see you at the Castle, today, from 5 til 10 for some great entertainment.