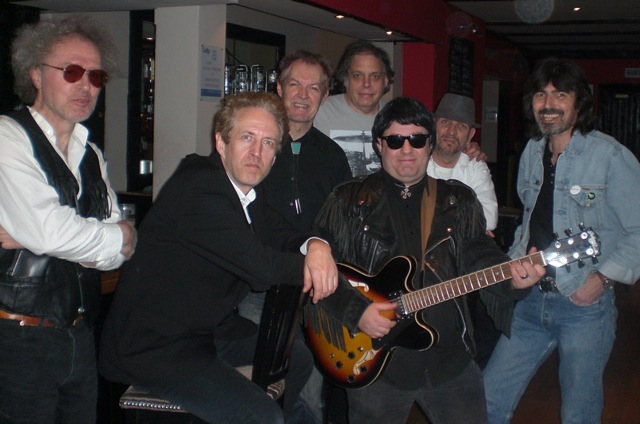 Roy Orbison was born on 23rd April 1936 and to celebrate his 75th birthday, we're having a birthday bash to be remembered. Starring myself as the Roy 'Lefty' Orbison, Glen Knowler as George 'Nelson' Harrison and the Dave Stark Five bringing back the rest of the Trembling Wilburies. We'll be featuring all the big hits from the Big O, George Harrison and the Traveling Wilburies. There's also a raffle with lots of Roy Orbison goodies to be won. All with the full blessing and support of Barbara Orbison and the Orbison estate!
But, before that happens, you can also come and see us play with other artists at the Castle's Dave Stark Five and Friends jam night on the 3rd of April. I'll be the along with Glen to do a few numbers. It happens on the first Sunday of every month and is always a great night with fantastic musicians.
So, to summarise:
Sunday 3rd of April
Dave Stark Five and Friends Jam Night
5 til 9pm
Free Entry – Families Welcome
The Caste, 452 Finchley Road, London, NW11 8DG
Saturday 23rd of April
Roy Orbison 75th Birthday Bash
Tickets £5.00
The Castle, 452 Finchley Road, London, NW11 8DG
If you know anyone who is a Roy Orbison or George Harrison OR Traveling Wilburys fan, please share this information with them! To keep up with future events, come and join me on Reverbnation or Facebook.